[vc_row type="in_container" full_screen_row_position="middle" column_margin="default" column_direction="default" column_direction_tablet="default" column_direction_phone="default" scene_position="center" text_color="dark" text_align="left" row_border_radius="none" row_border_radius_applies="bg" overlay_strength="0.3″ gradient_direction="left_to_right" shape_divider_position="bottom" bg_image_animation="none"][vc_column column_padding="no-extra-padding" column_padding_tablet="inherit" column_padding_phone="inherit" column_padding_position="all" background_color_opacity="1″ background_hover_color_opacity="1″ column_shadow="none" column_border_radius="none" column_link_target="_self" gradient_direction="left_to_right" overlay_strength="0.3″ width="1/1″ tablet_width_inherit="default" tablet_text_alignment="default" phone_text_alignment="default" column_border_width="none" column_border_style="solid" bg_image_animation="none"][vc_column_text]
COVID-19 has caused a global health emergency and an economic slowdown. Trade, investment, growth, and employment are all affected and more importantly the crisis is negatively impacting the UN Sustainable Development Goals. There has been an immense negative impact on small businesses because social distancing measures have led to fewer customers and ultimately, lesser revenue. This is the bad news!
The good news is that COVID-19 has forced us to pivot and think more creatively,  collaborate and engage with our communities thereby bringing us closer. We know when people come together, we accomplish more. And this is a survival tactic we are seeing world over.
As a small business it has been essential to come together with other small businesses, consolidate our networks, increase our resources and create more awareness about each other's products to help drive support to the whole community. This collaboration has permitted us to access a wider customer base and enter newer markets. We all know that this may not be a solution to the long term issues,  but helping one another is a morale boost.
We see numerous technology companies like Facebook and Google creating new ways for small businesses to connect with their customers. These new channels will help small businesses get back on their feet by increasing their public profile which could mean the difference between staying afloat or going under.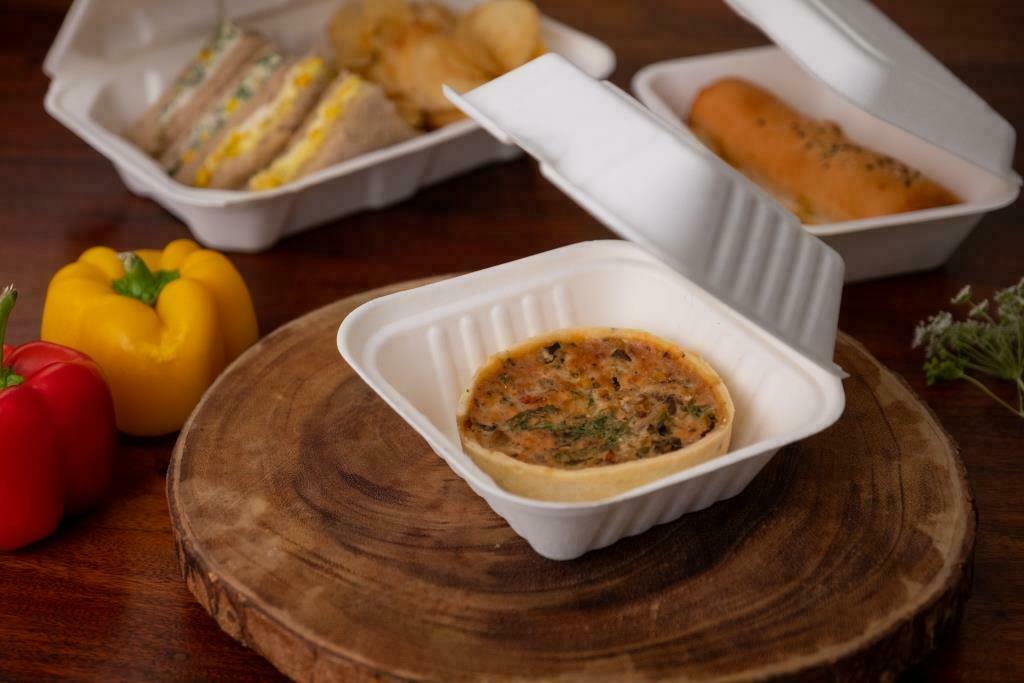 At Ecoware, we work with home chefs, local restaurants, food deliveries and cloud kitchens to provide sustainable, 100% biodegradable and compostable food packaging. We firmly believe that Ecoware is even more pertinent in these trying times. The key priority for all industries is to minimize the risk of cross-infection through the use of disposables or products that are single-use. We certainly do not want to regress and use plastic, especially when better alternatives are available. Ecoware is eco-friendly and disposable. We also make it a point to share our collaborative efforts on social media to help reach a wider consumer base.
Most small businesses don't have the credit and capital to weather the coronavirus pandemic and by supporting local businesses, you are supporting your local economy.
How can you help?
Shop your local stores online: Most retailers are selling their products via e-commerce platforms. Continue supporting local businesses by choosing to order through their websites until they reopen their brick-and-mortar stores.
Buy gift cards: Service businesses like spas and theaters that don't sell products, are hit particularly hard by the coronavirus shutdowns. Help them continue to turn a profit by purchasing gift cards for use later.
Order in: Dining out is a luxury that most of the world is missing at the moment, but you can still enjoy your favorite takeout food at home. Most restaurants and fast-food chains are taking precautions to prepare their food within hygienic conditions to meet the recommended guidelines. You can safely order from your local restaurants
Take advantage of discounts: In an effort to boost their sales, many small businesses are offering steep discounts on their products at this time. Take advantage by purchasing larger than normal quantities of the sale items to help the business stay afloat.
Be Flexible: Many small businesses are trying out new ways to meet their customers' needs and keep themselves solvent. For instance, try an online class offered by your favorite yoga teacher
Leave a Review: This is a great time to leave positive reviews of your favorite local businesses or give them a 5* rating on Amazon
Remember, any support will help. Lets come together to help each other.
[/vc_column_text][/vc_column][/vc_row]