In the upcoming month of August, we'll be getting all festive as we prepare for the annual festival of Raksha Bandhan. The custom of exchanging gifts and expressing gratitude to one another. Siblings all over India commemorate this day by tying the rakhi, a thread displaying a sign of protection for one another in good times and bad. This traditional celebration is given a modern makeover, with sisters tying rakhi to one another, brothers to brothers, and even friends, expressing the pure bliss of protection for one another. We at Ecoware tie a ceremonial rakhi on a tree to express gratitude for protecting us and making our lives healthier every day, just as everyone has a special reason for celebrating the occasion.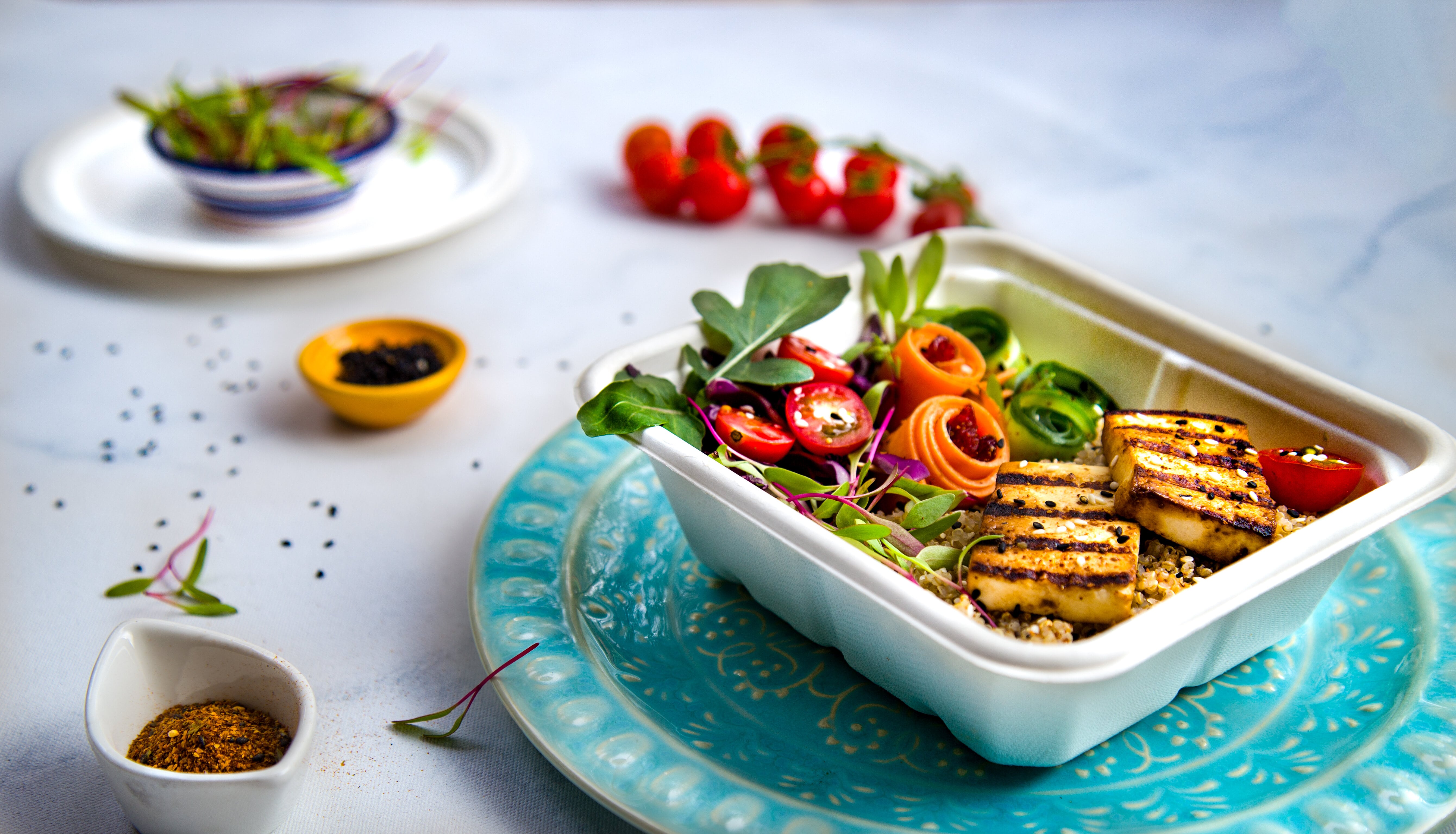 Ecoware emphasizes the notion of preserving the environment from the detrimental effects of single-use plastics by generating the fact that this celebration is extremely special and memorable to one and all, by tying the rakhi of protection to a tree. Also, by celebrating it eco-friendly, we all practice the way of spreading happiness and love for one another as we work towards a better society of the environment, demonstrating the value of celebration with a healthy environment. Not only by feasting or sharing gifts but also by expressing thanks to one another as people and by demonstrating to Mother Nature our gratitude for life!
We—as a unit—celebrate the festival of bonding with one another through the phenomena of various festivals is one way of putting it. Ecoware is the perfect way to show your appreciation for the environment by creating dinnerware for your environment-friendly feasting experience, and the motto of "those who dine together, stay together!"
As we prefer to move on in life with optimism, these festivities become even more meaningful and important in our lives.
Especially when we consider how sharing a meal brings people closer together and allows them to connect more deeply as individuals. Every human's dining experience should be unique and remarkable in its way. When we are on our way to a sustainable lifestyle in the not-too-distant future, we must have a sense of how we want future generations to feel about the environment. Also, regardless of any challenging timelines, celebrations bring people together. Even though, since the Covid-19 outbreak, mankind has forgotten how to celebrate life, the importance of livelihood, and the importance of connection. As the wreckage brought to the environment demonstrated its way of improvising. There, we as humans had to deal with every facet of environmental damage that was wreaking havoc on the living. As a result, the mindsets of happiness and appreciation shifted their perspective. People are returning to the new normal and living the mindsets of the traditions that were followed previously in the respect of human connection as we get more conscious of nature and recognize the importance of the environment and its production for our human species.
Such celebrations have always dissolved the zone of grief and despair, allowing people to reclaim their lives and reach a state of pleasure and thankfulness for life. Several brands adapt to the changes in nature and the good resources that nature gives, allowing them to be better utilized. Ecoware, for example, never lets sugarcane pulp end up in the trash, resulting in waste production upgrading. Rather, it creates a new sustainable method of dining by using sugarcane pulps to create a decomposable, entirely biodegradable product that is then used by the living to enjoy a wonderful dining experience.
Being able to come together as one to combat this virus and live a life that is as sustainable and environment-friendly as possible. This is where we, as an organization, come in to make your celebration even more memorable and unique in your own way. Sustainable dinnerware is indeed created entirely of plant-based materials and is compostable. For the sake of nature and its beauty, a product of high quality and safety. Making every moment count and nourishing the environment to become its best self in order for humans to be able to breathe freely. Ecoware has diversified its products to include packaging tableware, ensuring a hassle-free experience for your delivery and take-out orders. Preparing for the next level of environment-friendly products and a relaxing dining experience for all. Curious to learn about the new ranges of sustainable tableware, visit www.ecoware.in for more information and eco-friendly options for you and your loved ones.[/vc_column_text][/vc_column][/vc_row]