Baby products such as plastic toys, plastic tableware, and plastic bottles release toxic chemicals that can be harmful to your baby. To avoid any health issues, make sure the baby products you use are free from any kind of toxins. Switching to natural and environment-friendly alternatives like biodegradable disposable tableware and eco-friendly disposable cutlery can help your baby as well as the environment.
Kids are much more vulnerable to adverse health effects caused by environmental toxins like plastic. They are still developing their gut, brain and immune system which makes them more prone to the negative impacts of plastic exposure. Several chemicals in plastics can cause health issues. The commonly known chemical found in plastics is Bisphenol (BPA). BPA is an endocrine disruptor that can affect the production and activity of hormones. When your baby comes in contact with this kind of plastic, it can disrupt the hormone balance and cause damage through the body.
BPS is another chemical found in plastics which can cause many side effects. Another chemical that is found in many plastics is phthalates. It is a common ingredient used in synthetic fragrances and is known to cause indoor air pollution. Your baby could be coming in contact with these harmful plastic products all day when playing, eating and even while sleeping. You must keep these plastic products away from your home for the health and safety of your children. Here are a few healthy and eco-friendly alternatives for common baby items that you can use:
Bathtubs
Babies love to play in plastic tubs but this can be a pool filled with toxins for the baby. If you rely on plastic tubs to bathe your baby, there always better alternatives like sinks or bathtubs. Moreover, these plastic tubs are not recycled and end up in landfills.
Toys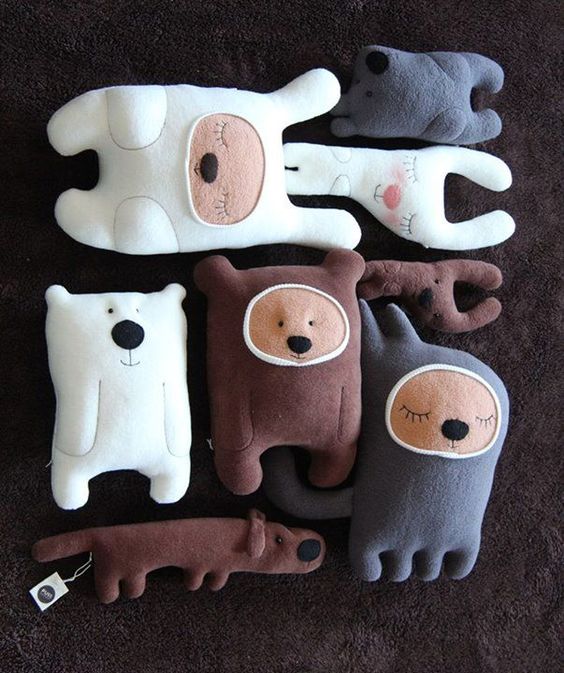 This chemical found in many plastic products including plastic toys can cause harmful developmental effects in infants and is linked to attention disorders, cancer-cell growth, early-onset puberty, and obesity. Give your babies fluff, toys, silicon or wooden toys to play with as it does not contain harmful substances.
Bibs
Vinyl or plastic coated bibs are very unsafe for children. Sometimes they even lick and chew on them which are very unhealthy. You should always use organic cotton bibs as they are safe, reusable alternatives to vinyl and other plastic-coated bibs.
Bottles
Parents concerned about chemicals such as BPA leaching from the plastic bottles can feed their tots through glass bottles or even steel bottles. Even BPA free plastic bottles can sometimes be harmful to children. Glass bottles are the best alternatives to plastic bottles and those with attractive colors and cartoons would be perfect for your baby. A baby feeding bottle made from metal is another great alternative.
Tables and Pads
Plastic tables are cheap and durable but can be harmful to your baby. A wooden table is much safer for the baby as well as for the environment.
Cribs and mattresses
Avoid plastic cribs and vinyl-encased mattresses for your baby. Cotton mattress and blankets are perfect for your baby as it gives more comfort and does not contain any harmful substances.
Diapers
Plastic coated diapers can be uncomfortable and sometimes harmful to the baby. The plastic in these diapers may cause skin allergies and blisters to the soft skin of your baby. Dress your baby in organic cotton diapers or in bamboo-fiber nappies which are more comfortable. These cotton diapers are also easy to discard and create less environmental issues as they are biodegradable.
Sippy cups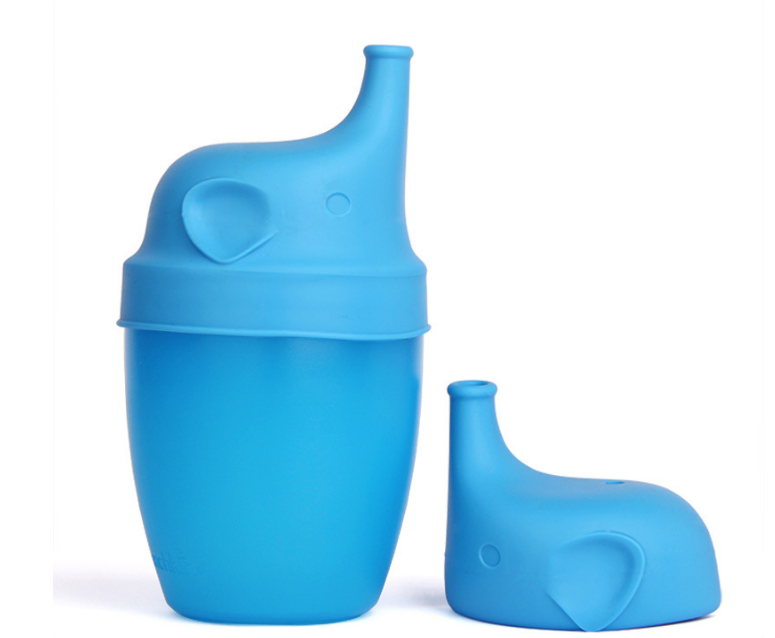 Kids love to drink from sippy cups but most of them are made from plastic materials. Every time your baby drinks from these plastic sippy cups harmful substances can leech into the bod which may cause side effects. Silicon sippy cups are a much better option for babies as they do not contain harmful toxins; moreover, they are good for your baby's gums.
Teethers
Teethers come in many different shapes, sizes, and materials, but the one you should look for is food-grade silicone teethers. You can also avail PVC- and phthalate-free teethers in some of the stores. These will provide relief to your sore baby gums and prevent any plastic toxins from harming your baby.
Utensils
Plastic baby utensils are very harmful to your baby. Instead of using plastic utensils, try feeding your baby using wooden or steel utensils. Disposable wooden spoons or sporks from Ecoware are best for your baby as well as the environment as they are made from sugarcane pulp.
Tableware
You should never feed your baby from plastic plates and bowls as they may contain toxins that can be harmful to your baby. Ceramic and enamel dishes are a safe non-plastic option but can easily drop and break. Biodegradable disposable tableware from Ecoware is a much better option for as they are made from natural materials and do not create any environmental hazard.
This might seem like a lot of replacements of plastic baby products but these changes can help your baby grow strong and healthy. Reduce your child's exposure to toxins and chemicals and switch to Ecoware products. Ecoware products are made from sugarcane pulp and crop waste which makes them harmless to any living being. From eco-friendly disposable plates, biodegradable paper bowls, eco-friendly disposable cutlery to biodegradable paper cups, you can buy the best for your baby at ecoware.in.