Hosting a party or two this season? Learn quick hacks to turn your party into an eco-friendly party.
From birthday parties to Christmas parties, New Year`s Eve to Easter holidays, Festive celebrations to random social gatherings along with your friends, who doesn`t love to celebrate the essence of life? But while you do all in your stride to give you guests a good time, the food, drinks and festive decorations can put a lot of pressure on the environment and produce a ton of waste.
Ever wondered what happens to the single-use plastic disposable cutlery that you dump post-party celebrations or the food that gets wasted?
The plastic cutlery that you dump ends up in the landfills, where they lie the way you dispose of them for millions and millions of years. A small percent of it gets recycled while the rest of the waste ends up in the waterways, rivers, oceans and sometimes in the stomach of aquatic animals and wildlife.
Here are 10 smart hacks to throw the greenest party in the town:
1. Cook with restraint
Organizing a party for a large number of people also involves cooking food in great quantity. This more often than not results in a lot of waste. Hence, Whether you plan to cook on your own or ordering something, having fewer dishes than a larger spread is any day better if your goal is to throw an eco-friendly party.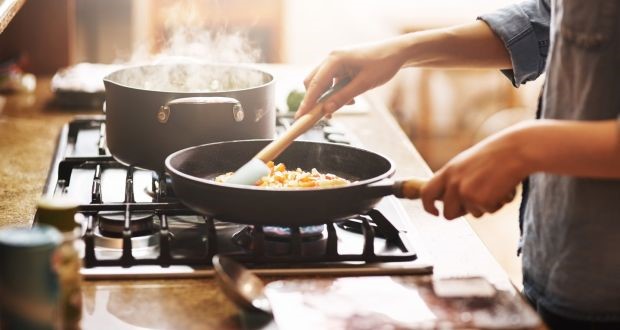 2. Send Invites Digitally
Instead of using paper to send invitations, make the most of the technology and send digital invites. There are so many apps and sites available on the internet through which you can simply get your customized invitation designed beautifully. This way you will save paper and trees and stick to your 'go green' motto to host an eco friendly party.
3. Get your Guests Involved
Make your guests aware of your intentions to keep all waste to a minimum. Tell your friends and loved ones how they can help you reduce, reuse and recycle the waste.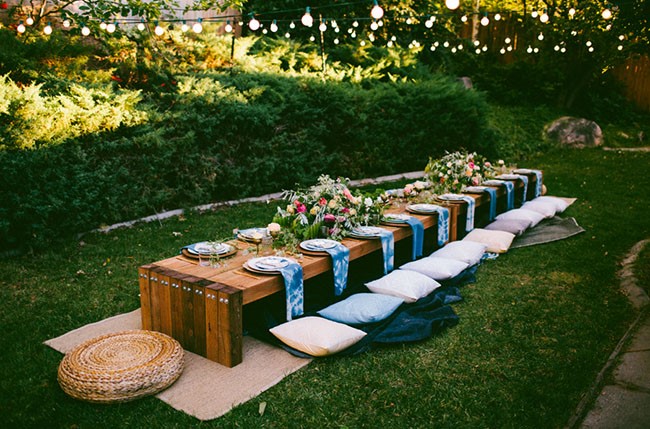 4. Use Recyclable Materials
When purchasing beverages, make sure you buy them in aluminum cans and glass bottles that can be recycled. When you buy wisely, you make a huge impact on the resources and the environment. Where plastic disposables are difficult to recycle, sustainable dinnerware can be recycled and the process never degrades the quality of the material.
Similarly, look for sugarcane pulp plates, spoons, forks, dishes, and other sugarcane pulp products. You can get a variety of sugarcane pulp plates and party kit pre-packed with sugarcane pulp products at www.ecoware.in.
5. Skip Plastic Dinnerware
While single-use plastic disposables do help in the post-party cleanup, it has a negative impact on the environment. Hence, if you are hosting a party for a large number of guests, bring eco-friendly disposable tableware home that is easily compostable. They are made from natural elements and agricultural residue like sugarcane pulp due to which they are safe and biodegradable too.
6. Rent out the decorations
If you have invested in paper decorations and dinnerware, you can rent them too! Rent them when you are done rather than throwing them out. This will not only save the resources but will make them more affordable. It is one of the simplest ways of transforming your party into a green event.
7. Go Multipurpose & Repurpose
Why not go creative when it comes to using household objects in a new way? Look around your home and you will find plenty of things that are reusable. You can use a glass jug as wine decanters and after the party, you can use the same jug as a flower vase.
8. Keep the food local & organic
Along with keeping your dishes biodegradable, ensure that the ingredients that go into cooking your food are sourced locally and organically.
9. Skip the theme
Themes are certainly cute, but those streamers, balloons, banners and other decorations end up in the local landfill. So stay away from it!
10. Gift Your Guests Nature`s Touch
If you plan to gift to your guests' party favors then think of green, edible and eco-friendly gifts. For eg things like gourmet cheese, organic nuts or honey will be a perfect gift.
There you go! Hosting a party can be fun but it would be more pleasurable when it`s green! Hope these tips help you organize an eco-friendly party.
Looking for biodegradable tableware made from sugarcane pulp for your next eco-friendly party? Visit www.ecoware.in today!