"My mother got breast cancer twice, that's something which I hold very close to my heart. From a very early age, I realized the importance of disease prevention. After marriage, when I moved to India from the United Kingdom, one thing that struck me hard, was the fact that people here were using unhygienic tableware. They were talking about healthy food, but, the funny thing was that they were serving food on in plastic or Styrofoam plates. Which didn't work well with me, that's when I decided to do something," says Rhea Singhal, Founder of Ecoware; the company, which created eco-friendly disposable tableware way back in 2009; one which is 100% biodegradable and can get decomposed within 90 days.
Before starting Ecoware in 2009, Rhea was armed with a degree and work experience in pharmacology in the UK. She was just 27 years old when she decided to switch her career path and join the fight to beat plastic pollution.
Say 'No' to plastic containers, why?
"When you put hot food in plastic containers, it releases toxic juices into your food and changes the flavor. And that is what millions of people today are ingesting. There are many studies that have linked the relationship between plastics and cancer or other diseases. I wanted to change this grim scenario. I wanted to create something which was healthy to eat out of and at the same time easy to dispose off," says Rhea, who after a lot of research, decided to use agricultural waste to make the green biodegradable eco-friendly disposable tableware in India.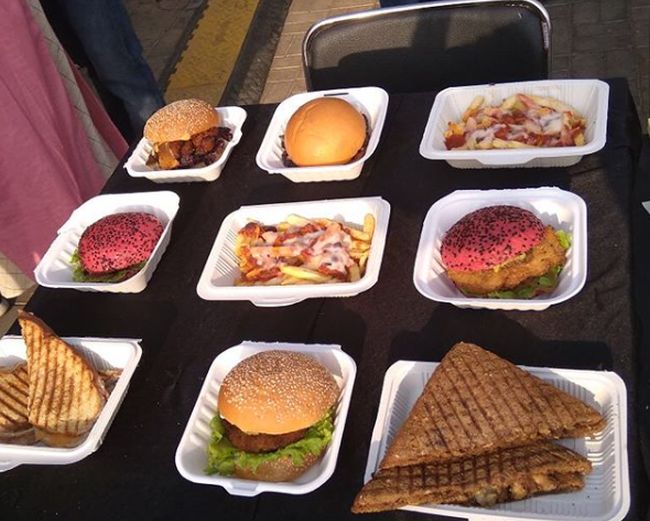 Rhea self-funded and founded Ecoware in May 2009 and started making products from 2010. In the initial phase, Ecoware produced only bowls and plates in conventional shapes. The company entered the big league after the Commonwealth Games of 2010 held in New Delhi. In Commonwealth Games, Ecoware products such as bowls, plates, and meal boxes were used to promote the cause of green games in India. Since then there was no looking back.
Today, Ecoware produces more than 20 different products that range from plates, bowls, cups, trays, boxes, to garbage bags. The products are priced in the range of Rs. 1 to Rs. 25 and are available for purchase online for people across India and offline for people in Delhi and Mumbai. One can also purchase their products from other e-retail stores in India.
All About The Ecoware Products
The eco-friendly cutlery is made of plant biomass, which is basically the leftover crop. These green eco-friendly disposable tableware products are made of plant biomass, which is basically the leftover crop. To ensure that best quality raw material is used, Rhea mainly sources it from within 250 km around her factory.
Explaining the many benefits of the Ecoware products, Rhea adds, "In terms of features and benefits, these products are 100% natural, as they are made from agriculture waste. So, it is the most sustainable solution out there. We are not cutting down trees, it is compostable, it can decompose in the presence of soil within 90 days. Moreover, it can sustain the temperature range of minus 20 to 180 degrees, which means, you can use these in the freezer, fridge, microwave and you can even bake in it. The most important part, it doesn't change the nutritional value of the food. What is put into it, goes to your mouth in the same way.
Currently, Rhea's clients include major restaurant chains and five-star hotels as well as Indian Railways. According to the impact study of Ecoware, which the company got done by Shujog, a Singapore based not-for-profit organization that assists Social Enterprises (SEs) by showcasing and highlighting their social impact, Ecoware products prevent 621 tonnes of plastic waste to be generated annually from India's landfills and rivers. Moreover, as the products are made from agricultural waste alone and don't require any form of paper, this ensures 7,264 trees annually are save from being cut.
Recognition
Last year, for her efforts, Rhea was also awarded, Exceptional Women of Excellence award by Women Economic Forum. Rhea, herself follows the rule of waste management in her daily life – Reduce, Reuse, Recycle and Refuse Single-Use Plastic. She signs off by saying, "time is gone now when opting for green alternatives was a choice. Currently, this is the need, this is the necessity. I have two kids, we have lived in New Delhi for the last 9 years, and the state of the city, in terms of pollution, landfills, is scary. We have to do something, change our habits, in order to provide a safe future for our future generations. This is a crisis situation we all are going through, it is time people start waking up and start doing their bit for the environment."