In the race to reduce plastic pollution in India, many cafes and restaurants are heading towards sugarcane-pulp based packaging instead of plastic. Find out why you must too, do the same!
Since the movement of "plastic-free nation," in Delhi and other cities within India has been in the fourth gear, many businesses are looking for a viable eco-friendly packaging. Many popular restaurant chains and cafes have been looking for an alternative to polythene or plastic products, that is not only sustainable but also reusable and fit for recycling purpose. 
And whilst many producers are still exploring the realms of innovations and marketing research, there is an amazing alternative that is available in the market- sugarcane-pulp based packaging from Ecoware.
What is a sugarcane-pulp based packaging?
Sugarcane, which is the native crop of India, is a versatile plant that provides sugar and bio-fuel for automobiles. Most often, the cane is used for the extraction of the juice, which produces a fiber called Bagasse.
Sugarcane Bagasse- a dry pulpy residue left after the juices is then processed and is used for bio-fuel and is also a basic ingredient that is used to manufacture sugarcane pulp based packaging.
Bagasse is biodegradable and has plenty of benefits, ranging from high-temperature tolerance, excellent durability, and it is compostable too. This is the reason why not only it is used as a key ingredient for eco-friendly packaging but also to produce biodegradable disposable tableware. Ecoware, an eco-friendly tableware manufacturer, is tapping into the Indian market by creating awareness combined with good results.
Ecoware produces an amazing range of eco-friendly disposable cutlery made from sugarcane pulp, that is completely chemical-free. The entire collection is 100% biodegradable and is backyard compostable. 
Benefits of Sugarcane packaging material
Apart from helping us to reduce plastic waste in our home, area, country, and the planet, the biodegradable food packaging made from sugarcane pulp also has other benefits too. Check them out here:
1.

Heat Tolerant
Made from a natural resource, this sugarcane pulp based eco-friendly packaging can tolerate heat up to 200°F, which makes it safe to use inside oven or microwave. Yes! You can store and reheat your food in it, without worrying about its endurance to heat. 
2. Biodegradable
This is the foremost reason why it has become an instant hit with every green enthusiast. It is completely natural and biodegradable. It can break down easily into the soil within a few weeks, unlike its plastic counterparts that take millions of years. 
3.

Fertilizer
Ever bought entrance tickets for a show, where the entire amount you have paid is entirely redeemable at the food counter? The same is the case with using Sugarcane-pulp based packaging. You buy it, use it, dispose of it in a composting bin, and you get fertilizer out of it. After degrading into the soil, it produces fertilizer that nurtures the soil rather than harming it. 
4.

Renewable Resource
This eco-friendly compostable packaging from Ecoware is produced from Bagasse, an agricultural waste. Farmers get paid for it and it is renewable. This means that no pollution from crop burning and no non-renewable resource gets exploited to produce it. A win-win situation, right?
5.

Eco-friendly
The problem with plastic packaging is that it is composed of chemicals such as BPA bisphenol A, and is not biodegradable. Instead, it stays dumped in landfills for millions of years, because we haven`t figured out prospective solutions yet to deal with plastic pollution. Sugarcane-based packaging, on the other hand, is made from plant-based fiber, which makes it fully biodegradable.
Also, it can be recycled and composted, which allows companies to reuse it multiple times.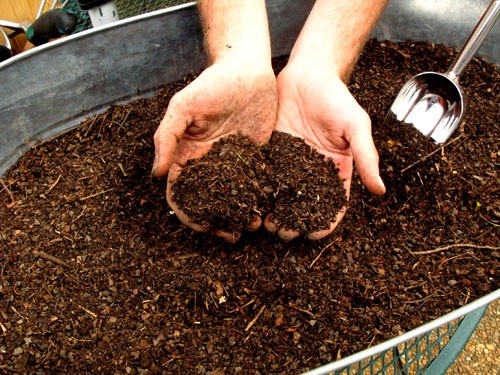 Why should more companies opt for compostable packaging in India?
1. Cost-Efficient
As sugarcane pulp is recyclable and is renewable too. It's an agricultural waste, which usually gets thrown or burnt by farmers, thus easily available at very cost effective price. Thus using sugarcane pulp as raw material for producing tableware and packaging material can actually reduce the cost of raw material. 
2. Increases Brand Appeal
More and more people are becoming aware of the alarming situation of plastic pollution that India is facing right now. Using eco-friendly packaging will enhance your brand image as an eco-conscious company, which will attract more customers. 
3. Increases Market Share
The bigger the customer base, the more market value! 
It may sound a little tricky in the beginning, but using Sugarcane-pulp based packaging can be beneficial for your business in the long run. It will not only make your business eco-friendly but also helps to boost profitability, which is great for viability in this cut-throat marketing competition. 
Want to attract more customers by using biodegradable food packaging? Visit www.ecoware.in today!