[vc_row type="in_container" full_screen_row_position="middle" column_margin="default" column_direction="default" column_direction_tablet="default" column_direction_phone="default" scene_position="center" text_color="dark" text_align="left" row_border_radius="none" row_border_radius_applies="bg" overlay_strength="0.3″ gradient_direction="left_to_right" shape_divider_position="bottom" bg_image_animation="none"][vc_column column_padding="no-extra-padding" column_padding_tablet="inherit" column_padding_phone="inherit" column_padding_position="all" background_color_opacity="1″ background_hover_color_opacity="1″ column_shadow="none" column_border_radius="none" column_link_target="_self" gradient_direction="left_to_right" overlay_strength="0.3″ width="1/1″ tablet_width_inherit="default" tablet_text_alignment="default" phone_text_alignment="default" column_border_width="none" column_border_style="solid" bg_image_animation="none"][vc_column_text]Who hasn't heard about Greta Thunberg? The youngest environment activist, who advocates for climate change, urging world leaders to take immediate action. She once said, "The climate crisis has already been solved. We already have the facts and solutions. All we have to do is wake up and change".
Children are the future of our planet. Childhood represents a period when growth and development happen at an extremely rapid pace. What we learn during our childhood period will stay with us forever. Teaching children that their actions will define their future is one of the most essential parts of up-bringing.
Climate is changing quickly. We need to teach our children about the importance of sustainability and how they can save our planet by following the path of sustainability. Things can be tricky when comes to teach them anything new. They like being given responsible tasks. So, it would be better if we teach them about the importance of sustainability with physical tasks rather than giving them some theoretical knowledge.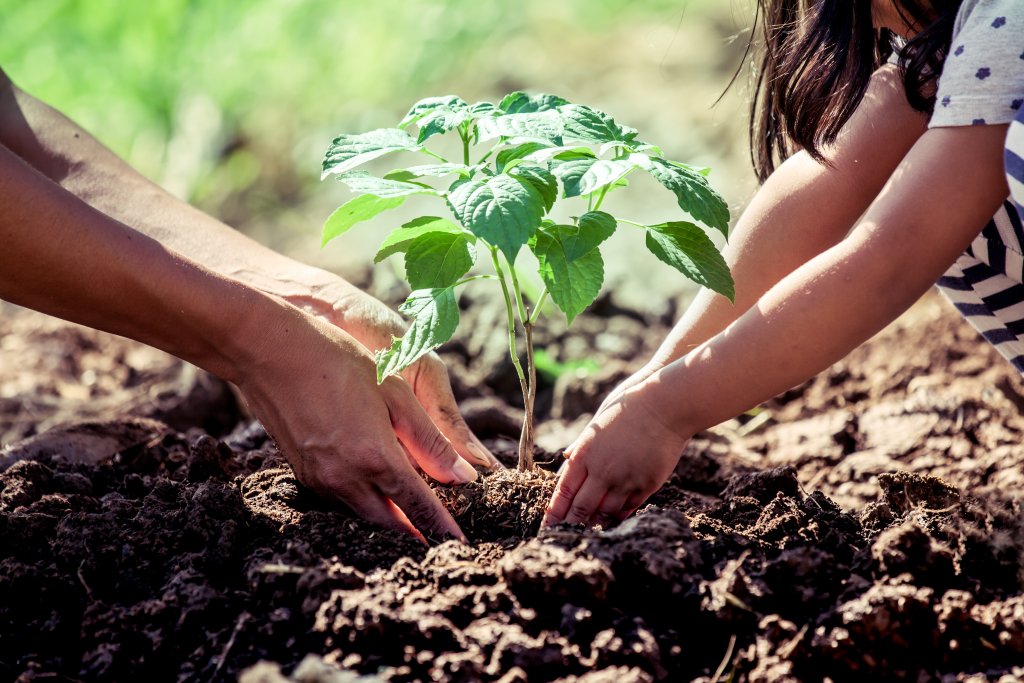 Below are some home practices the way we can teach our children about the importance of a sustainable lifestyle:
Respect for nature- Just as children are taught to respect their elders, they must also be taught to respect nature. Teaching them about what nature gives us and how important it is for us is one of the major learning. Connecting with nature is like meditation too. This will help them to grow mentally and spiritually.
Recycling crafts- Recycling bin is an innovative way to turn for craft inspiration. Children like challenges and innovations. Recycled crafts for kids can be a valuable tool of entertainment and distraction after a long day in school. This activity will help them in understanding the fact about the importance of recycling.
Gardening, planting & mini organic farm- Growing your organic food not only save your travel expenses and time but it will be beneficial for children as well. Planting a tree will help them in connecting with nature more. And another advantage of growing organic veggies and fruits is that it is good for health.
Pick up trash activity- Take your children on 'Go Green Walks'. Don't forget to bring some garbage bags and hand gloves with you. Teach them about the harmful impacts plastic has on us, on innocent creatures and our planet. They will enjoy the feeling the impact they have on the earth as they help clean up their surroundings.
Zero-waste lifestyle- Teaching your children the importance of Zero waste lifestyle is as important as giving them the knowledge about the importance of a healthy lifestyle. You can check our blog on how we can adapt the zero waste lifestyle at http://ecoware.rheasinghal.com/blog/zero-waste-lifestyle-less-is-more/ .
A mandatory subject in schools – School is a place where children learn the most. So, it is important to have a mandatory subject on sustainability with some practical assignments.
Reducing Energy Usage- Switching off lights and fans before leaving the room, turning off the tap while brushing the teeth, using buckets for bath, reusing the laundry water for mopping the floor, taking their water bottle every time they step out from the house, are some basic activities which we can teach them and let them know about how important it is to save natural resources.
Telling them about the harmful impacts of plastic and the importance of using biodegradable organic products is important for future generation and the environment.
Do check out the incredible range of biodegradable organic products of Ecoware at www.ecoware.in
Stay Healthy and Use Ecoware :)[/vc_column_text][/vc_column][/vc_row]